Trial
Workshop Flow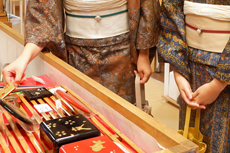 Choose your workshop details. Please choose your favorite color for items with several types of color.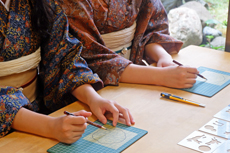 Decide on the design and cut out the masking tape with the rough draft drawn on it.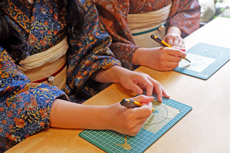 Firmly put the cut masking tape in place.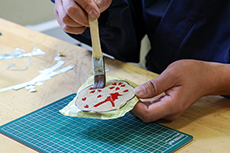 Apply adhesive to the portion that will be gilded using the brush and ensuring that no spots have been missed.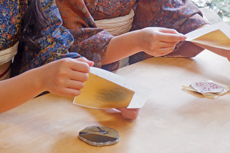 Put on the gold leaf, taking care of your breath and the wind.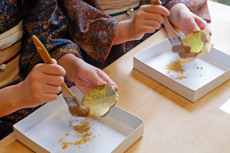 Use the brush to wipe away any excessive gold leaf or fix up any parts lacking gold leaf.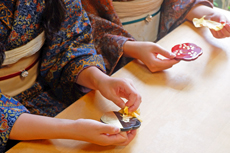 Remove the masking tape after the gold leaf has been placed on cleanly.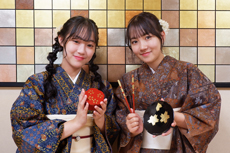 The piece is finished after all the steps have been completed. You may take the piece home with you immediately.
Workshop Overview
All prices (tax included) include the price for materials.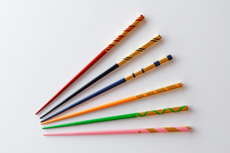 Chopsticks (One pair) Wooden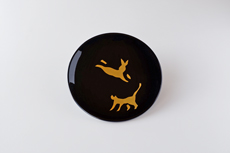 Round Plate Plastic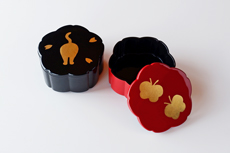 Mini Cherry Box Plastic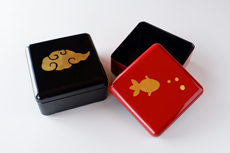 Square Jewelry Box Plastic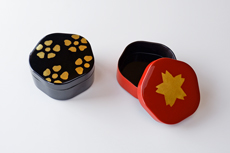 Mini Plum Box Plastic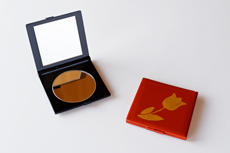 Compact Mirror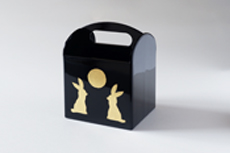 Adjustable Rack Plastic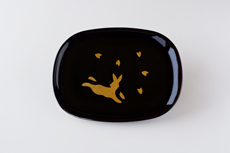 Round Plate with stand Plastic