Contact Us
Contact us by phone
TEL +81-(0)76-251‐6777
Operating Hours: 9:00-17:30
Shopping Guide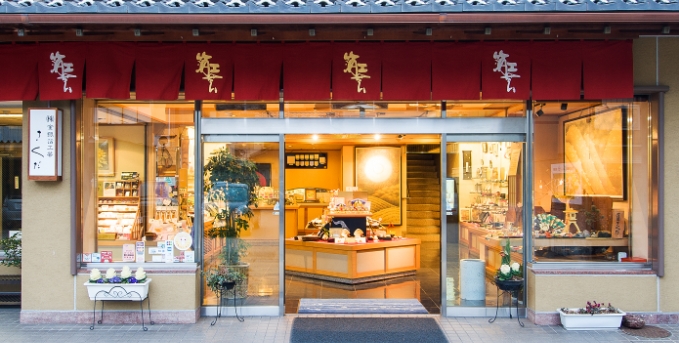 About business hours
Mon-Fri / 9: 00-16: 00 Saturdays, Sundays, public holidays / holidays
* Orders are accepted 24 hours a day. Inquiries will be replied on weekdays.
About payment
Credit card
Credit cards with the logo of an international brand (Visa, MasterCard, Diners Club, JCB, Amex) can be used for purchase, regardless of their issuing companies.

Bank transfer
Bank transfer / Bank of Tokyo-Mitsubishi UFJ, Mizuho Bank, Japan Post Bank, Hokkoku Bank
* Please note that the transfer fee will be borne by the customer.
* It may take several days to confirm payment, so if you place an order immediately, please select another payment method.
* In case of bank transfer, please bear the bank fee (4,000 yen) at your expense.
About shipping
▪ Since our store sells in parallel at the actual store,Even items that can be ordered may be sold out depending on the timing.
▪ Depending on the stock status, it may be shipped after production, and it may take some time before shipping.
About delivery method
Courier service
Usually, we will ship by EMS. Depending on the order, it may be shipped by DHL.
About product exchange and returns
Defective product / misdelivery
▪ We will replace it with a non-defective product only in the case of initial failure.
▪ If you receive a different item from the one you ordered, we will exchange it for the correct item.
Refunds will only be given if the replacement is out of stock. Please contact us by phone within 7 days from the date of delivery of the product.
If you return it without contacting us, we will not be able to respond, so please be sure to contact us.
We cannot accept returns or exchanges for any reason in the following cases.
▪ If more than 7 days have passed since the product was delivered
▪ If you have used the product even once
▪ Part of the set product
▪ When the product box, tag, label, plastic bag, or other items attached to the product are damaged or missing
▪ Products that have been scratched or soiled by the customer.
▪ If perfume, tobacco odor, pet hair, etc. are attached or processed
▪ Lucky bag planned products, price cut products, sale products, outlet products
About return
We will bear the return shipping fee for defective or misdelivered items.
After contacting us, please send it to the following return address by payment.
【Return address】
1-3-27 Higashiyama, Kanazawa City, Ishikawa Prefecture 920-0831
Sakuda Gold Leaf Art & Craft Co., Ltd. Net shop Return and Exchange Manager
076-251-6777
About refund
Defective products can only be replaced.Unless the replacement is out of stock
If you wish to receive a refund, it will be convenient for you, and the shipping and handling fees will be charged.
It will be borne by the customer. Thank you for your understanding.